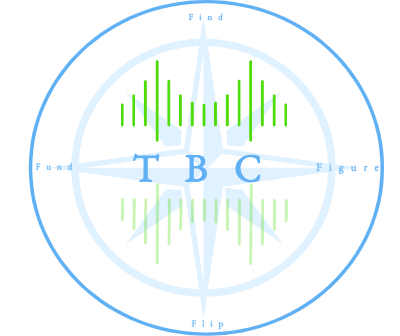 Twin Bridge Capital
is a full service Commercial/Residential Investment & Small Business Capital Banker/Broker.
We primarily serve the Mid-Atlantic Region(DE/MD/NJ/PA/NY) however we have partnerships both nationwide and globally for most projects. Backed by multiple lenders, hedge funds, Commercial Mortgage Back Security(CMBS) loans, Real Estate Investment Trusts (REITs), Banks, Crowdfunds, Agency-SBA, Fannie Mae, Freddie Mac, FHA, USDA & numerous other private investor capital sources. We bring Wall Street to Main Street with one click of the easy button and have the capability to handle transactions from $10,000 to $100,000,000 plus, specializing but not limited to funding businesses, acquiring, renovating, building and refinancing investment residential and commercial ventures. In addition to providing debt financing -Twin Bridge Capital can bring either institutional or private equity sources together with your project. If necessary, we can arrange equity and/or a joint venture for qualified transactions to assure the success of a project.
Basically we can help fuel your business or find and/or construct/renovate and
FUND
your next commercial or residential investment real estate venture with one push of a button.
Whether you're interested in working capital, buying, refinancing, or constructing a single family investment, multi-family, building, office complex, or another type of business purpose, residential or commercial space, you need to have the right team in place to find the deal, customize a strategy, negotiate and secure the most appropriate price and financing in order to augment elite results. . At Twin Bridge Capital we work relentlessly to lock down the most favorable deal for your business or project whether it's meeting your business capital needs, funding you first flip deal, or if it's a huge development project. And everything in between. We bridge the gap to both your short and long term goals with unlimited business, debt and equity solutions.
In order to help reduce your bottom line without sacrificing quality we have the ability to streamline your business and real estate transactions to be more cost beneficial all the while helping improve and rebuild your local communities.
In addition to Twin Bridge Capital's primary service of providing funding and private equity of your Commercial and Residential Investment projects or business needs, we offer TBC Streamline Services through our family of companies and partnerships.
Despite some complexities in the business purpose, commercial and residential investment finance sector and ever changing lending environments, we strive for our clients experience to be easy and hassle free while remaining cost beneficial. Our in house services and streamline processes make this possible and expedite your expenditures seamlessly. Our firm is committed to excellence and we thrive to earn your repeat business.